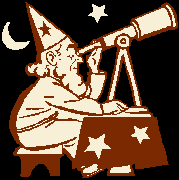 STELLAR
CARTOGRAPHY



Currently there are a total of 88 "official" constellations on the charts, however this has not always been the case. The classic Greek based constellations number only 48 which come from a list first published in 150 AD. These include the nightly pageant of the Zodiac, or Orion the hunter and his dog, Canis Major and so on. For the most part these were mythological beasts and heroes of old parading their exploits into eternity for all to see and seek inspiration from. However in the mid-18th and 19th centuries numbers of over zealous astronomers and celestial mapmakers introduced "new" constellations in order honor their kings or favorite pets, or to merely fill in perceived gaps between the ancient patterns While one astronomer would recognize or popularize one of his own, a competitor would ignore him and add his own. And as such the skies are littered with odds and ends of constellations that once were. Most of these are rather small and uninteresting.

One of these retired constellations was Argo Navis, the 50 oared ship that carried Jason and the Argonauts on their fantastic voyages through the Crashing Rocks to recover the golden fleece. Argo was far too big of a constellation so it was "subdivided". What remains of it are located in Carina the keel, Puppis the Poop deck, and Vela the sails.
While relatively faint as far as constellations go, Puppis stretches across a rich portion of the Milky Way star fields. Also located in Puppis is a nice binocular star cluster, M47. It contains over 50 stars and is about 15 light years across. Also look for the red star known as L2 Puppis. This is a double star system known as an eclipsing binary in which one member will eclipse the other on a regular basis. Due to this it changes its brightness from a relatively bright third magnitude down to a barely visible sixth magnitude in only 70 days.

M93 (red circle) is a nice open cluster, an easy object for small scopes. It contains over 60 stars and is about 18 or 20 light years across.

Several other smaller star clusters may also be found here, like M46 see if you can spot them as well.

( This will send you to another web site. )

Is this your advertisement

For more information on this or other sizes

Choosing a Telescope for Astronomy
Choosing Eyepieces for Your Telescope
Astrophotography - The Big Picture
Observing and Photographing Meteors
From NASA
The Real "Stargate"
Interested in the Ancient Mysteries,
Here's one that will surprise you.

Play the
This link takes you to the Website & takes a while to load (About 2+ min.)
EDUCATIONAL LINKS
this program can be downloaded or just open it up.
Pearson Prentice Hall's
(SDSS)
This website presents data from the Sloan Digital Sky Survey to show you the beauty of the universe, and share with you their excitement as they build the largest map in the history of the world.
Science Daily Magazine
Your link to the latest science research news. Daily headlines about discoveries in the physical and life sciences, health and medicine, the environment, and technology, from the world's leading universities and research centers. Remember this is updated daily and sometimes every four (4) hours.. J